Shelburne Falls Trolley Museum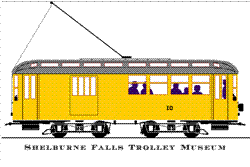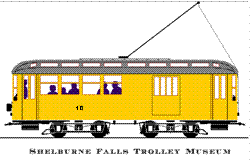 Bangor and Aroostook Railroad 230
Trolley Car No.10 is back ... On track!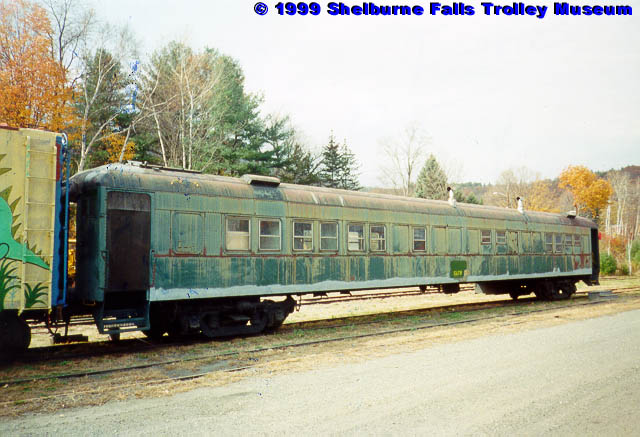 This passenger car was built for the Bangor and Aroostook (Maine) Railroad (BAR) in 1934, to a popular style used throughout New England. It was built by the Osgood-Bradley Company of Worcester, MA. It served the BAR for a number of years before being sold to the Maine Central Railroad, renumbered to 901, and used as a crew car on track maintenance and wreck trains. Because a popular model train was based on these cars, they are often referred to as "American Flyer Cars". This car is now used for storage, we plan to restore it for a maintenance of way display. This car is closed to the public.
Please make an Online Donation for the Coach Fund.
---
Return to (none)
---
Trolley Car No.10 is back ... On track!
Go to Shelburne Falls Trolley Museum Homepage
14 Depot Street Shelburne Falls MA 01370 &nbsp&nbsp&nbsp&nbsp&nbsp&nbsp 413-625-9443 &nbsp&nbsp&nbsp&nbsp&nbsp trolley@sftm.org